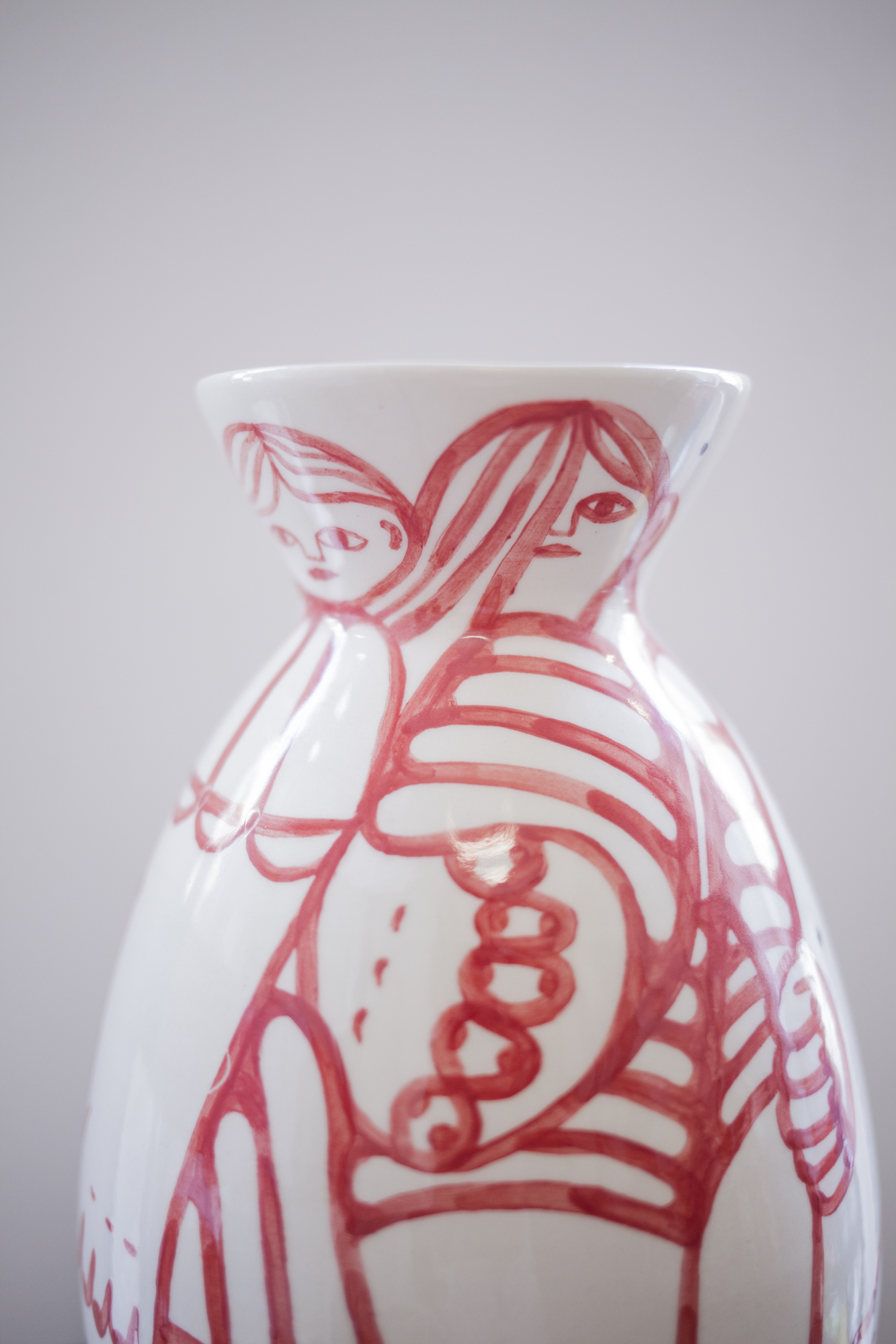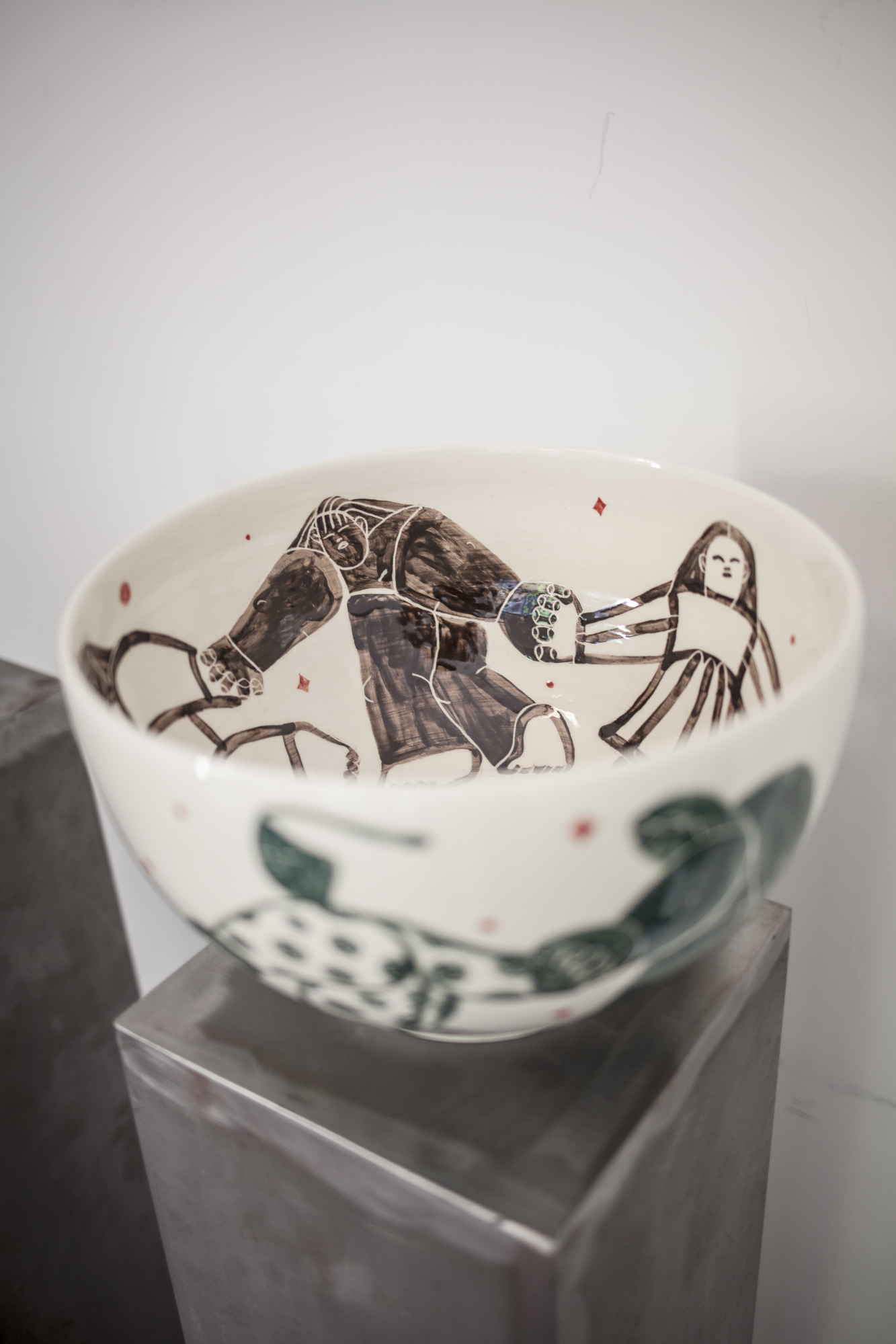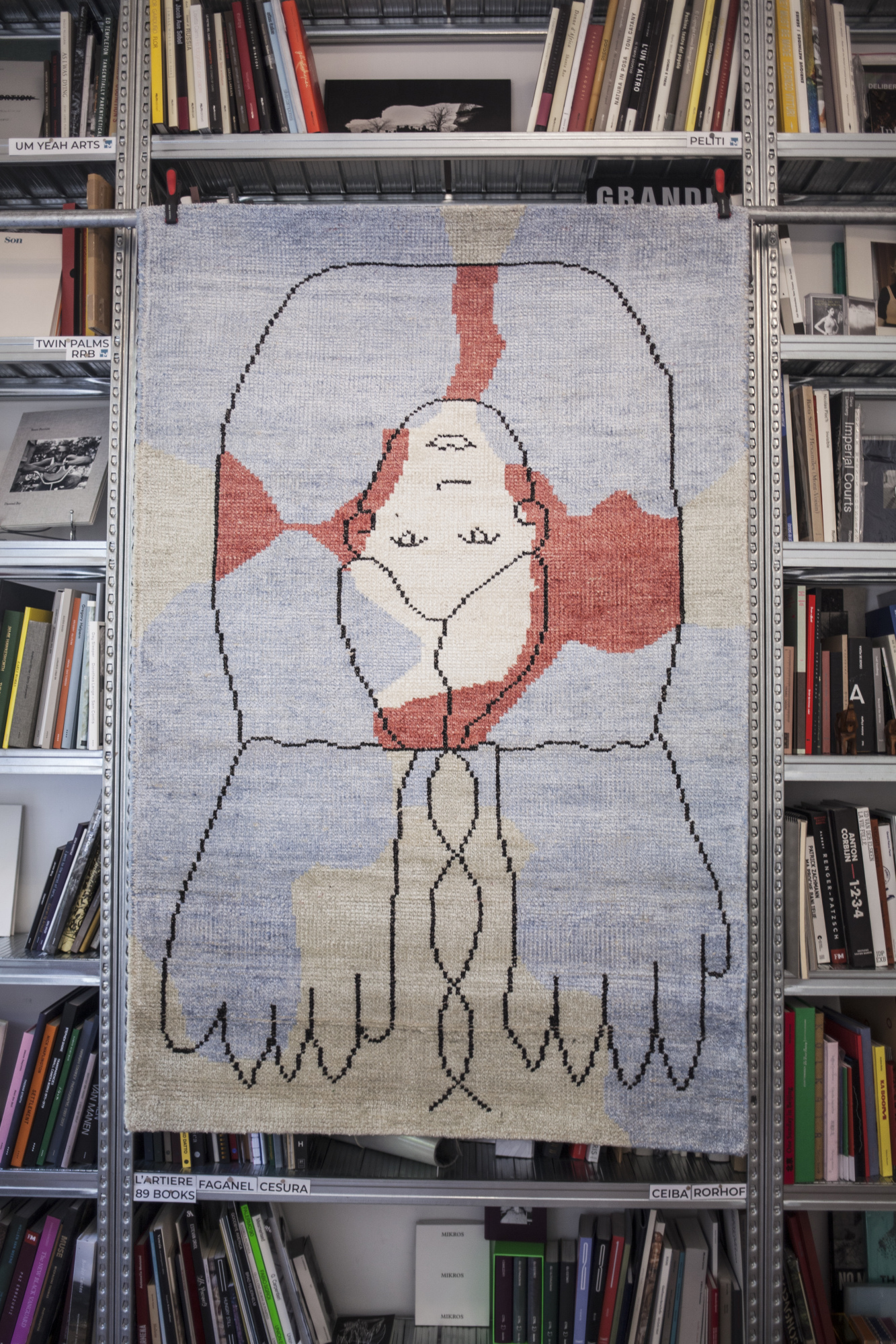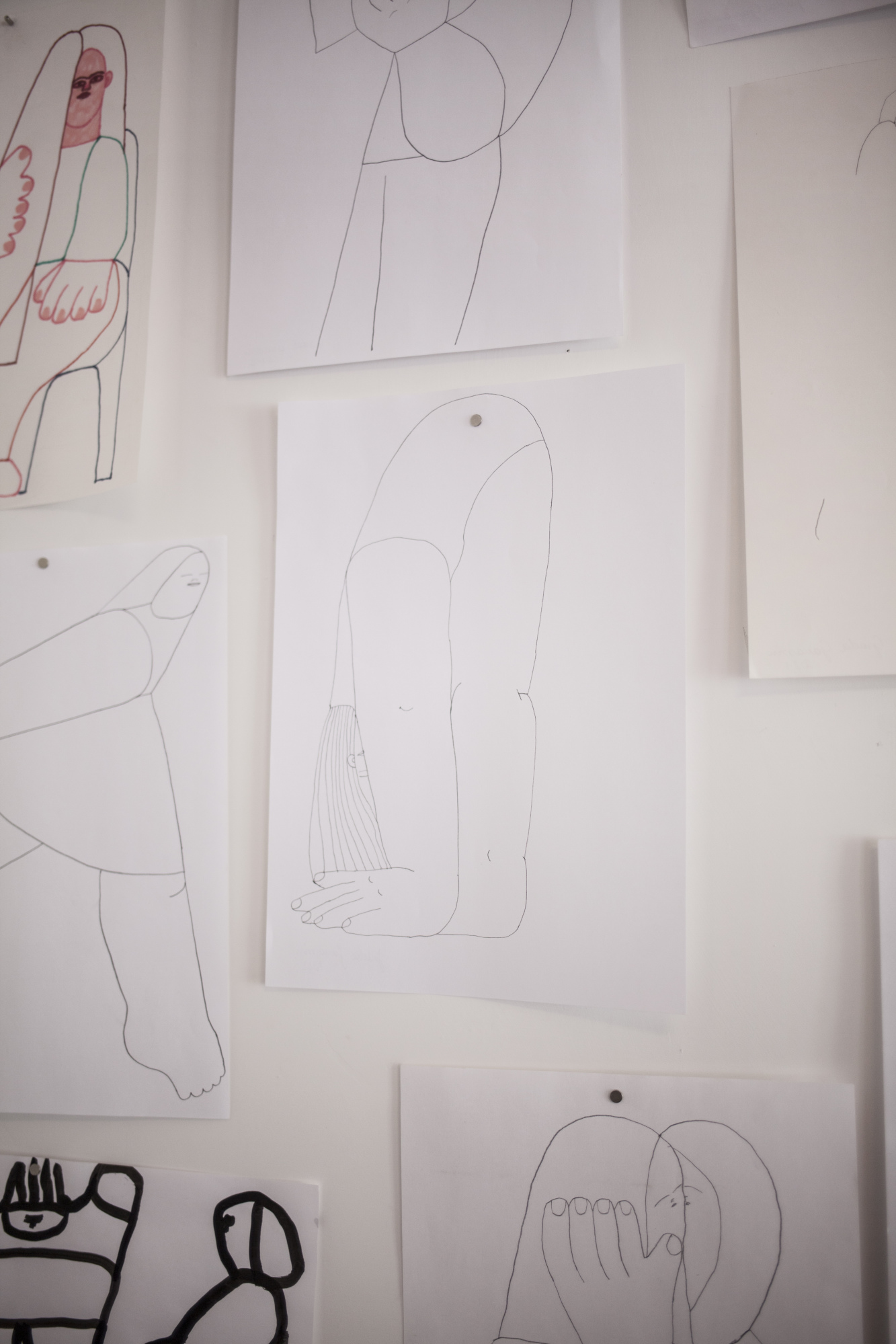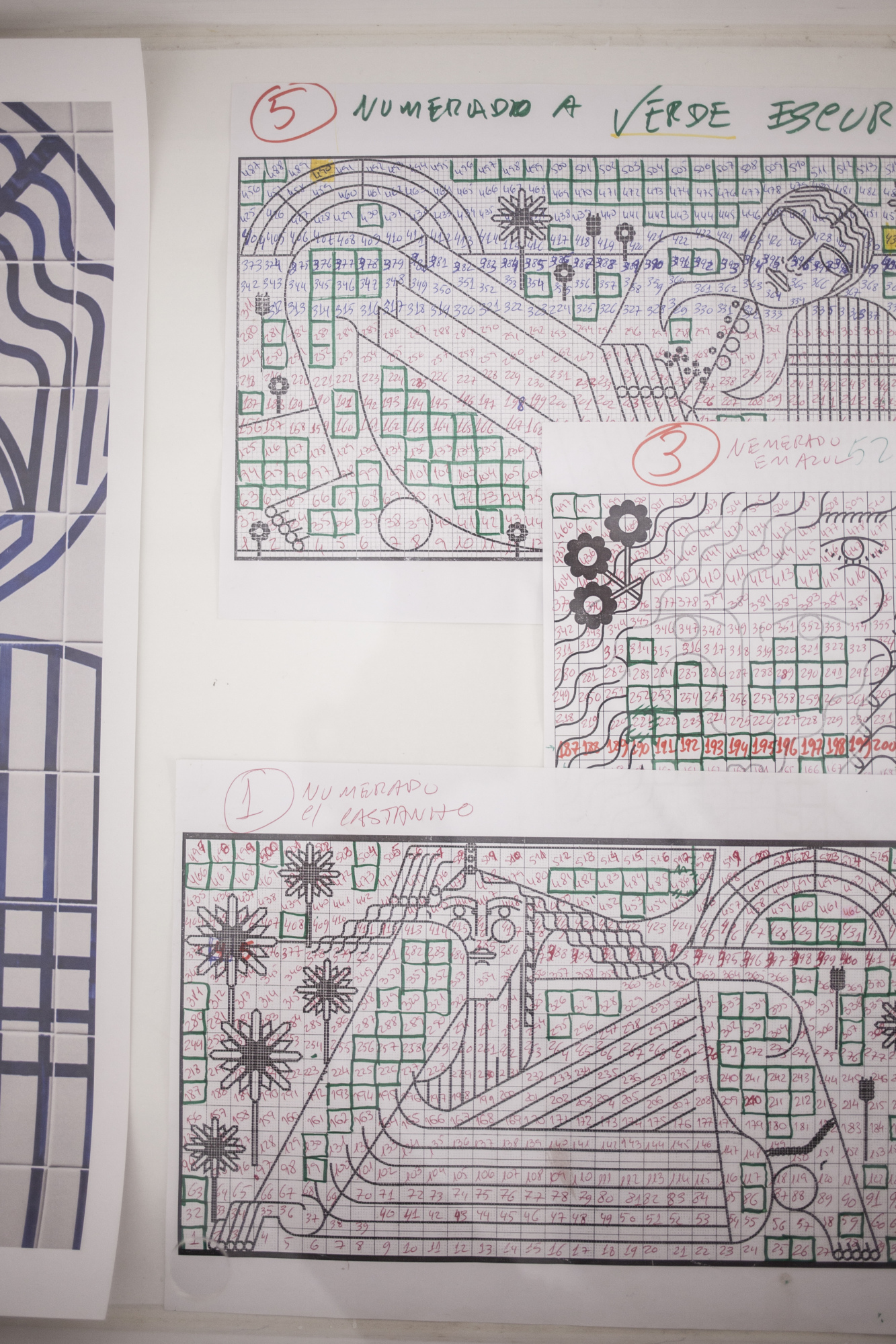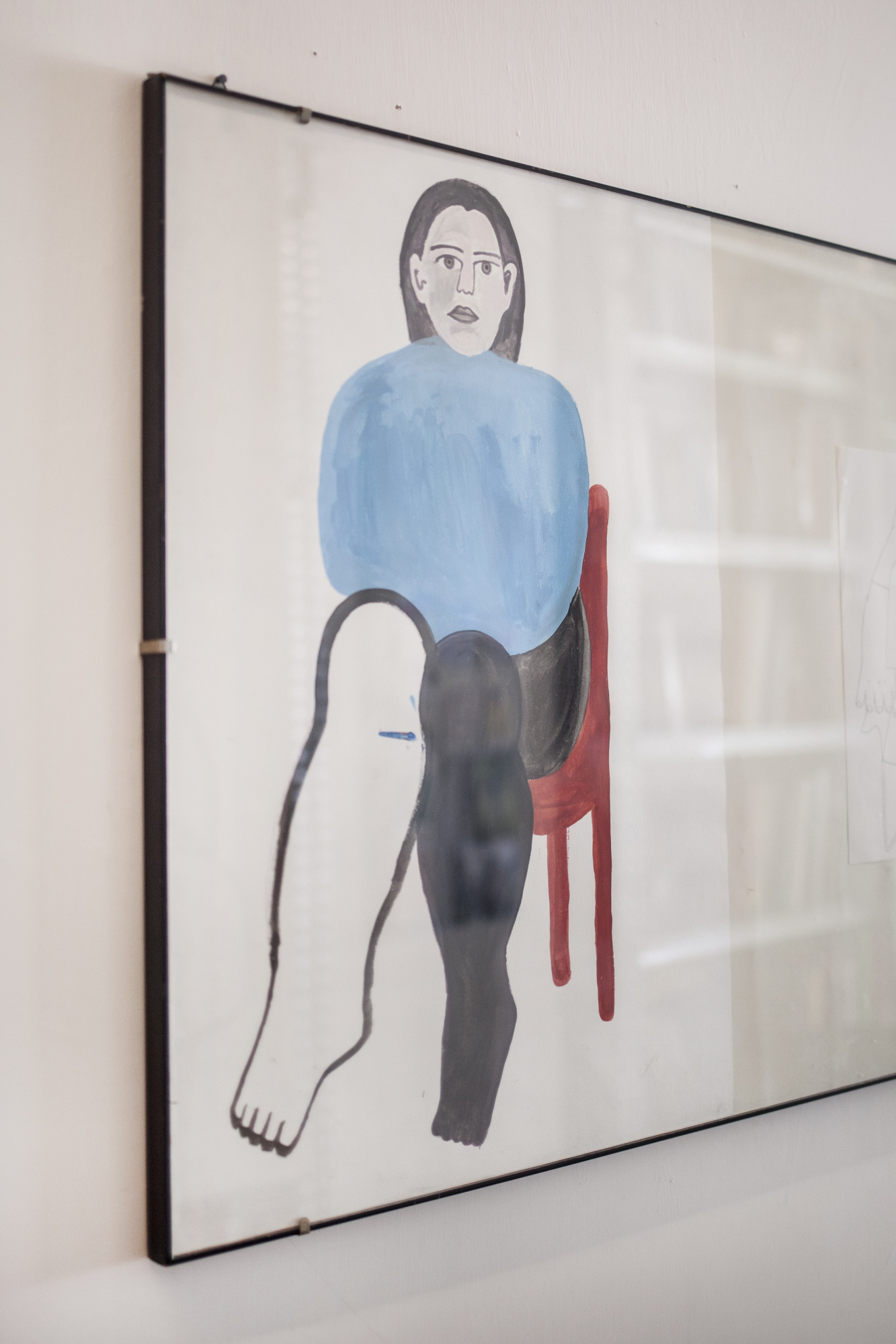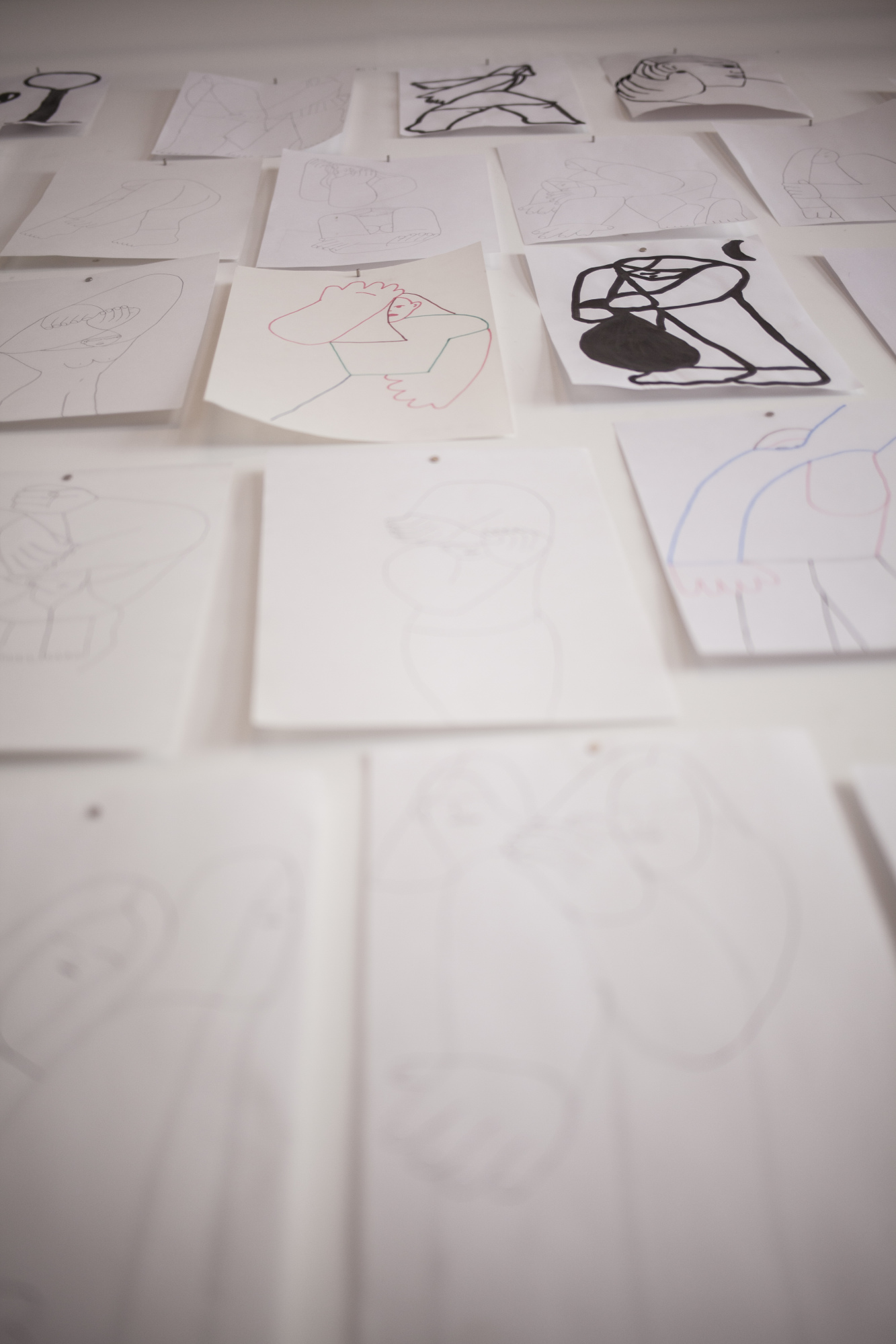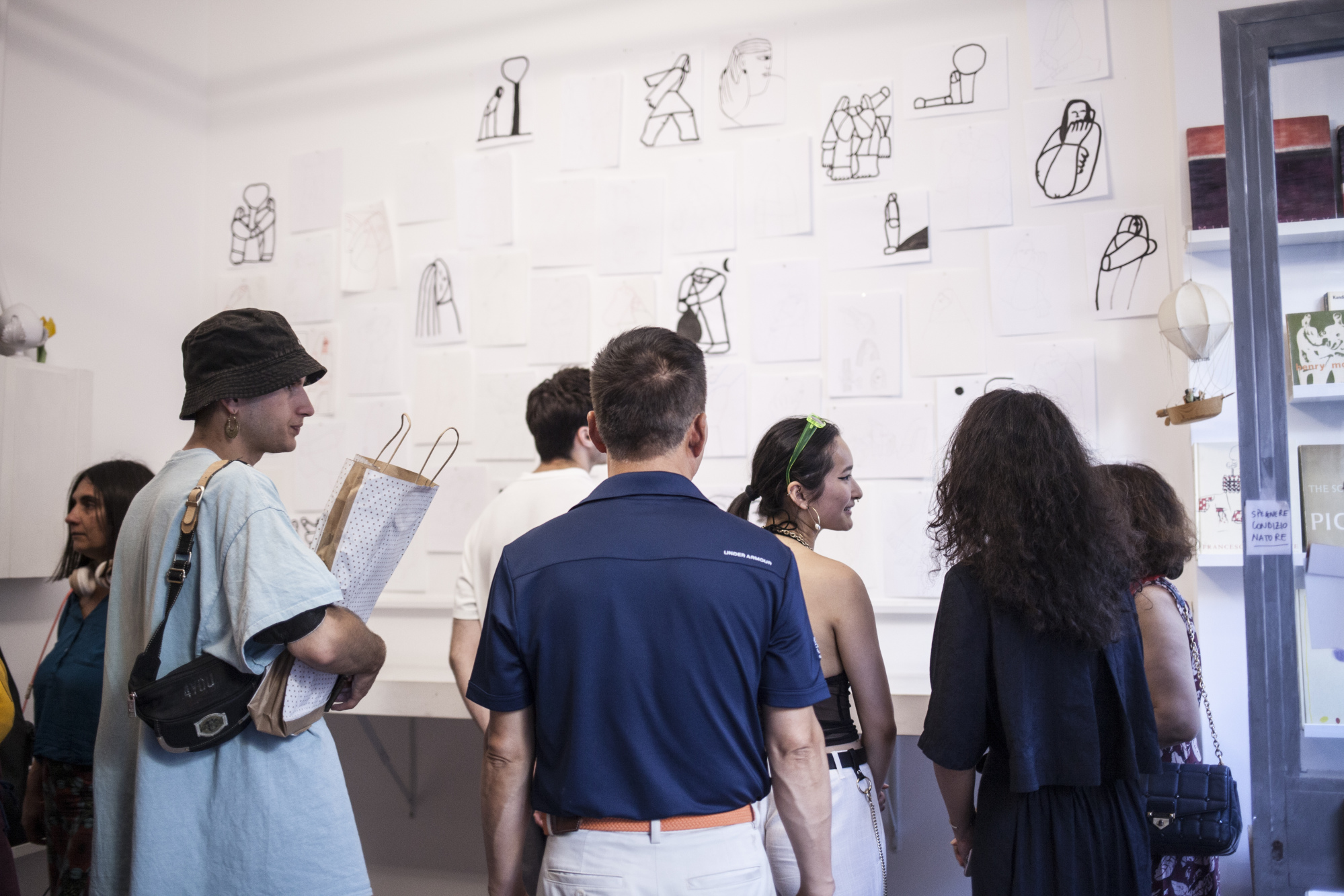 FRESCO @ LIBREARIA MARINI

July - September 2022
The exhibition is part of "Fresco, La nuova illustrazione" at Libreria Marini in Rome.
On the big wall are exposed 60 original hand drawings made between 2015 and 2022, which show some themes evolve and the trait simplify over the years.
Two rugs realised in collaboration with the brand Mum's hung from the library shelves.
Three vases Bureau Ideal's ceramics are showing girls doing rounds on top of pedestals.
Some sketches, serigraphies, riso and two gouache paintings comlete the exhibition.