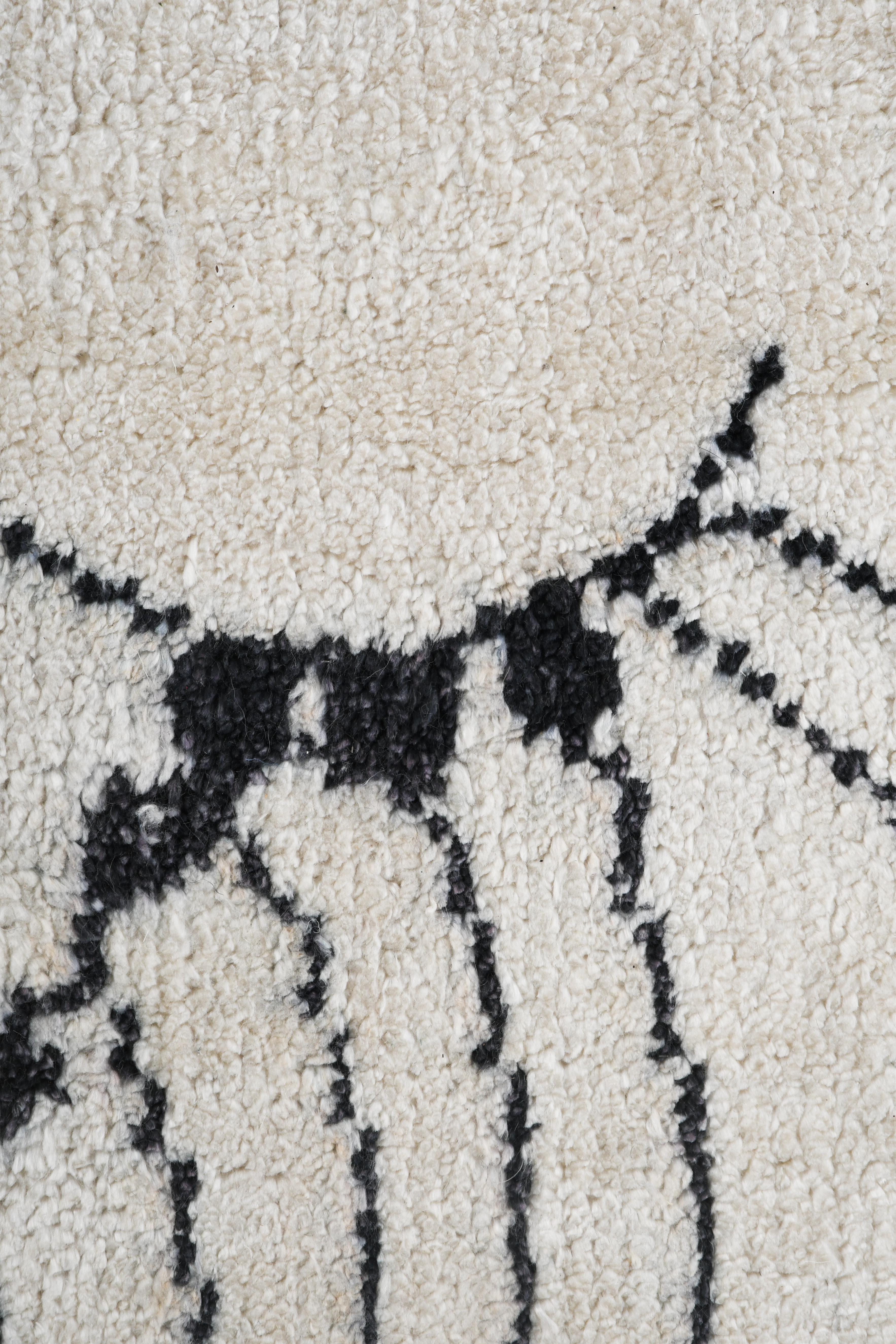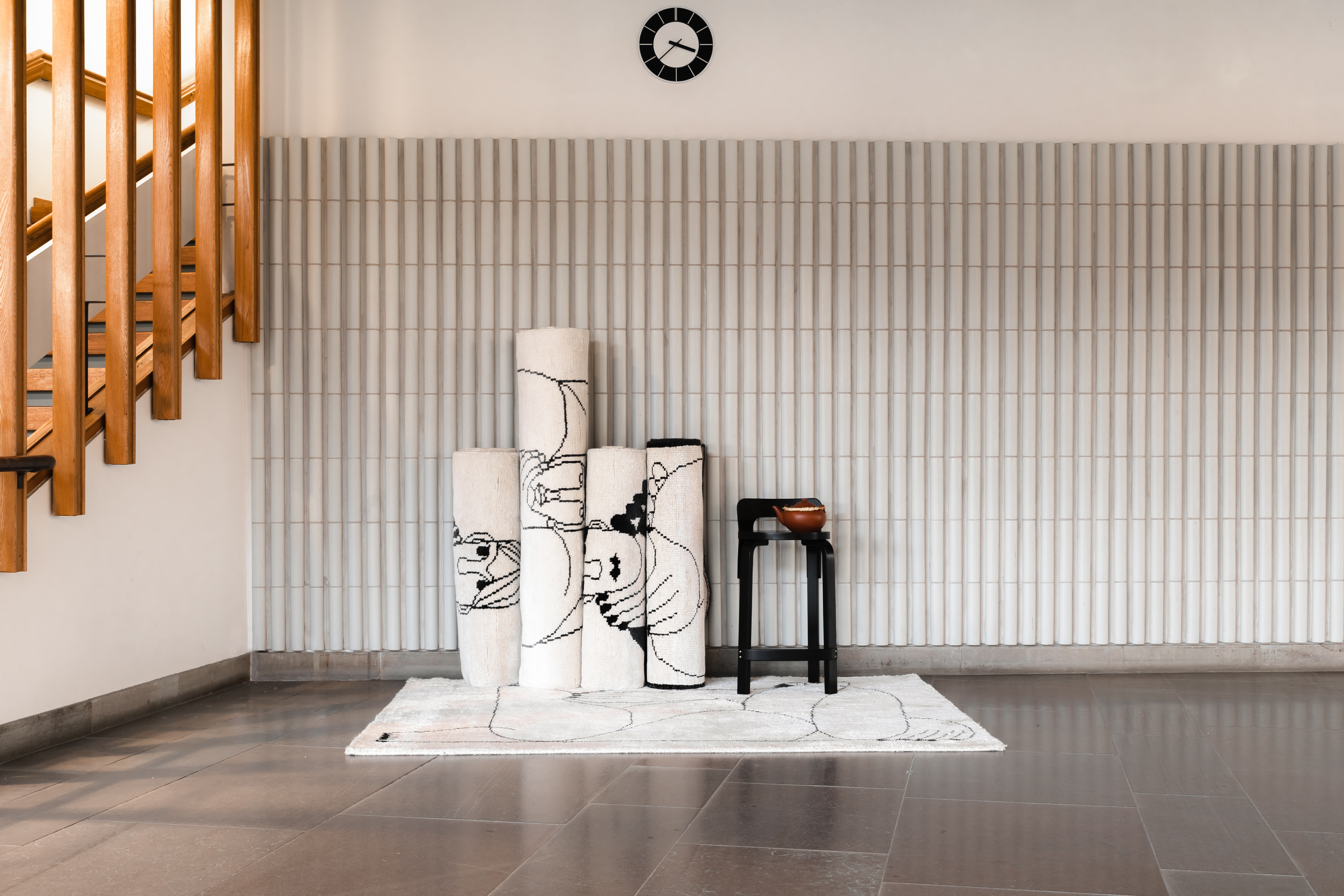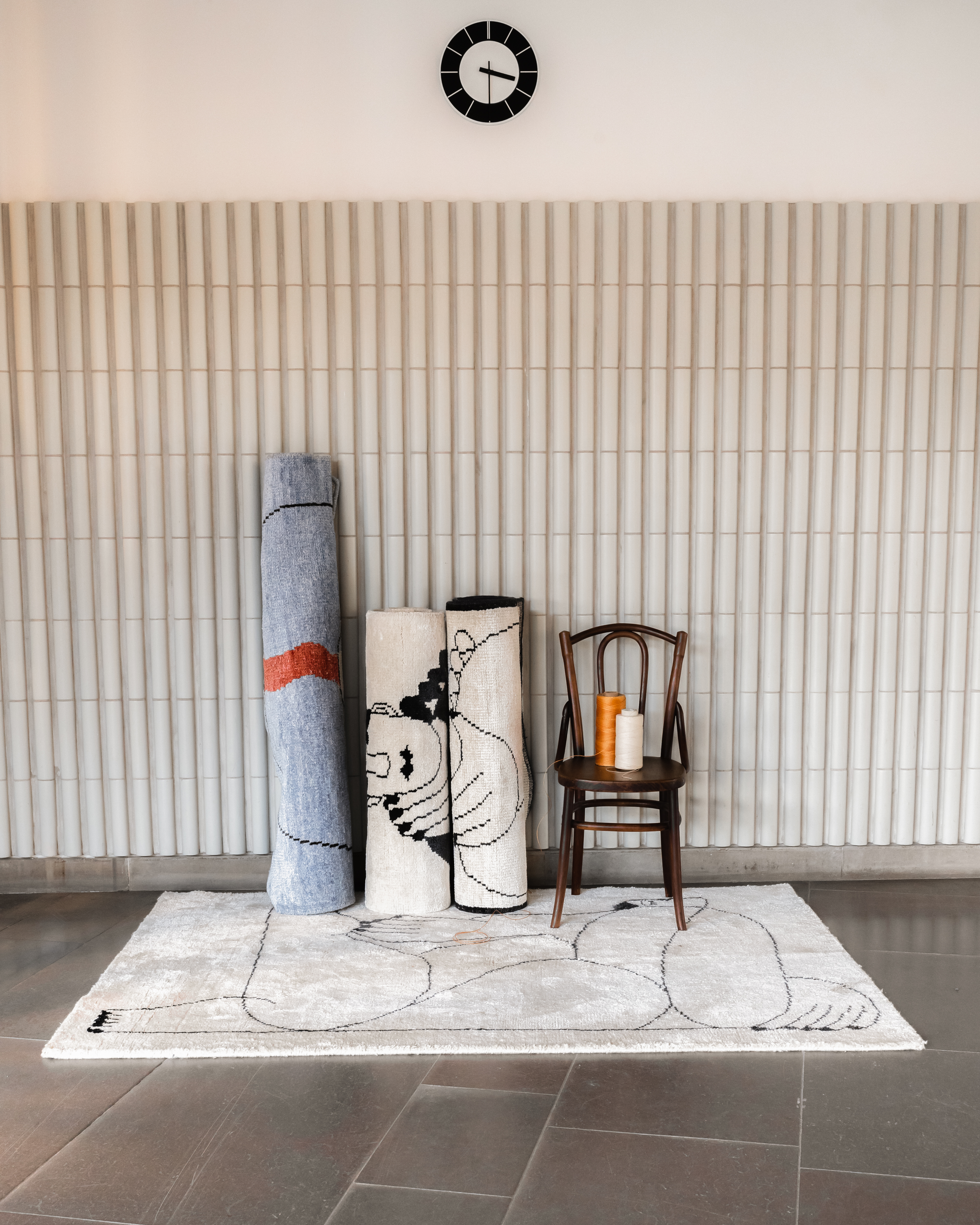 ERIKONA

Rug Collection

Mum's
2019
A carpet is the primary unit to define a domestic space, a home.

In these nomadic times, the ladies laying on the rugs become familiar presences that follow us from home to home.

Mum's is an engage and sustainable Finnish brand, weaving carpets on 150 yo looms in Uttar Pradesh, in a village of weavers.

Each piece is made on order and is unique: the weaver interprets and traces the original drawing in his own way, tranlsating it in a collaborative piece of some sort.



︎︎ MAKING OF
︎ SHOP THE COLLECTION